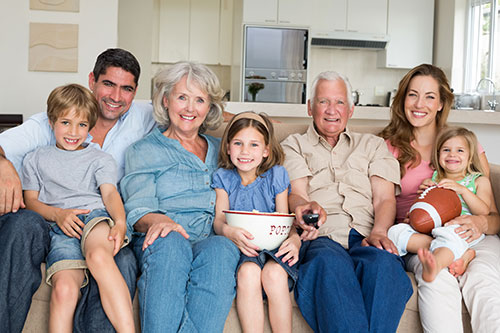 Estate planning outlines specific instructions about how money, property, and other valued assets are dispersed upon your death. It includes decisions about your medical care and final arrangements, using documents like wills, trusts, and powers of attorney that guide designated agents and family members to act on your behalf and according to your exact wishes.
Everyone, regardless of age or financial status, should have an estate plan in place. Without an estate plan in Kansas, your loved ones could be subject to the probate process and intestacy laws.
The Importance of Estate Planning in Kansas
There are many considerations in deciding what kind of estate plan fits your situation, and there are a variety of tools available to meet your Kansas estate planning needs. Whether you want to designate someone to inherit your possessions or you want to minimize taxes and manage funds, our experienced Kansas attorneys can advise you on the best strategy to meet those goals.
Estate planning also involves permitting family members or will and trust lawyers to carry out your wishes if you become incapacitated while still alive. We combine several documents to create advance directives for medical emergencies and end-of-life care.
Your Trusted Wichita, KS, Estate Planning Attorneys
Your Kansas estate planning lawyer can help you safeguard your estate for every shift you face in life. Many life events can trigger the need to protect your assets, like marriage or divorce, property sales and purchases, and the addition of children or grandchildren. Regular reviews ensure your plan continues to work throughout your lifetime, that assets are always owned in the right way, and that you feel confident calling us with any related legal issues. Our Wichita law firm can help you create an estate plan from scratch or update an existing plan to protect your legacy for your loved ones.
There may be additional tools available to help you meet your needs and goals. Our Wichita law firm educates, informs, and fully empowers you to make the right decisions for the people you love. We present the best options for you now and guide you after a loved one's death during the probate and estate administration process. Estate planning can even help you avoid probate and estate administration altogether.
Larson & Brown, PA is here to help you and your loved ones understand Estate Planning, Probate & Trust Administration, Medicaid Planning, Veterans Planning, and Farm and Ranch Planning. Our Wichita, Kansas, law firm welcomes the opportunity to consult with clients in Wichita and surrounding Kansas areas to learn more about how we can help meet your estate planning needs.